Given the recent media coverage on the Meat Processing Industry due to COVID-19 Pandemic it may be helpful to expand our understanding of the efforts of everyone from the Production Line Worker, Safety, Occupational Health Nurses, and the Companies supporting the industry.
Meat Processors are one of the few industry groups whose Workers truly embody the concept of "Industrial Athletes". For those of us who have had the privilege of working with this industry we can attest to the similarity of preparation for the production floor & physicality appear incredibly similar to how a Professional Athlete gets set for competition. The work is not easy, not everyone may have the ability, and/or desire to work within a meat processing plant, but the jobs do represent opportunity for gainful employment.
On Site Therapy's introduction of Wearable Wellness Solutions to Meat Processing was based upon years of providing the industry ergonomic consultations. Specifically, it was the opportunity to communicate directly with Production Line Workers which became a keystone to "why" we focused on this industry and for the inception of "how" we have validated our products. Pre & Post Self Perception Surveys were developed to capture a Worker / Wearer's perception of soreness, pain, fatigue, and ability. To date, thousands of workers within Beef Processing, Pork Processing, and Poultry Processing across the United States have benefited by reduced fatigue and injury.
Will you please share the positive results you noticed while wearing the OST Power Arm Sleeves?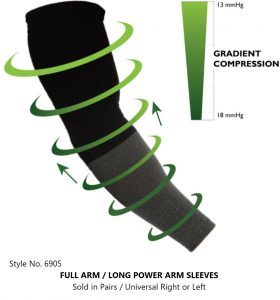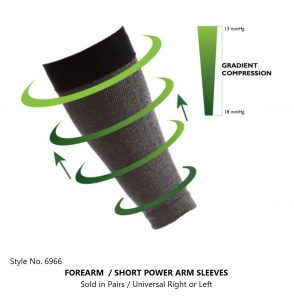 Worker Responses Included:
My arms felt less fatigued at the end of the workday.
I feel less soreness and tightness at the end of shift.
It felt like therapy for my arms. All my soreness went away fast.
I've been able to sleep at night since wearing the sleeves. My hands are not swollen and sore when I get home from work anymore.
Will you please share the positive results you noticed while wearing the OST Performance Socks?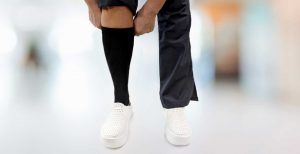 Worker Responses Included:
My legs are much better at end of shift
Before I received the socks I had tremendous pain in the feet and legs. Now I feel like I am walking on pillows.
More energy. Less fatigue. Socks provided comfortable support.
My feet don't swell anymore and I am comfortable.
Leg swelling went down and helped improve circulation.